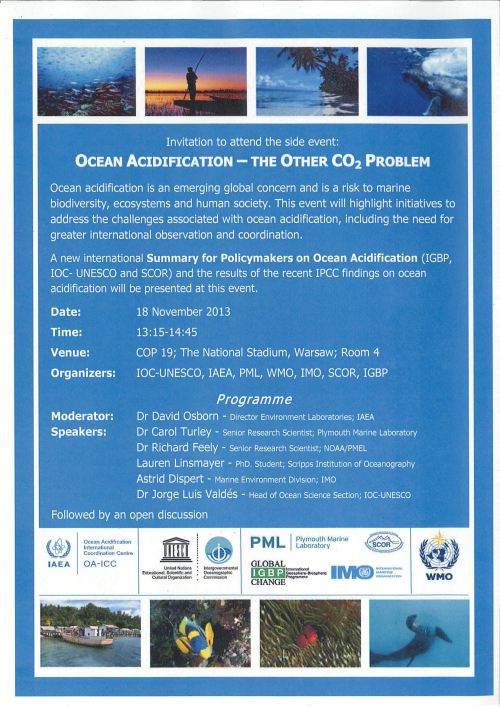 Ocean acidification – the other CO2 problem
Ocean acidification is an emerging global concern and is a risk to marine biodiversity, ecosystems and human society. This event will highlight initiatives to address the challenges associated with ocean acidification, including the need for greater international observation and coordination.
A new international Summary for Policymakers on Ocean Acidification (IGBP, IOC-UNESCO and SCOR) and the results of the recent IPCC findings on ocean acidification will be presented at this event.
Monday 18 November 2013, 13:15—14:45
Venue: COP 19; The National Stadium, Warsaw; Room 4
Organizers: IOC-UNESCO, IAEA, PML, WMO, IMO, SCOR, IGBP
Please, find the link to the video presentation of the COP19 side event
here
.
Additional information can also be found at the Ocean Scientist for Informed Policy website.